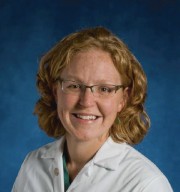 United Nations-Recognized Non-profit CFHI Welcomes Global Health Pre-Departure Leader, Dr. Gabrielle Jacquet, as Medical Director
San Francisco, CA, April 7, 2016 (Newswire.com) - ​Child Family Health International (CFHI), a non-profit organization providing over 30 Global Health Education Programs in 10 countries, is pleased to welcome Dr. Gabrielle Jacquet as its new Medical Director. Dr. Jacquet is a celebrated leader in pre-departure training, the essential preparation trainees need before going abroad. Dr. Jacquet will assist with curriculum development, pre-departure training and research, and will collaborate with CFHI's Medical Directors in international communities to build solidarity, reciprocity, and local capacity-building. Dr. Jacquet is no stranger to CFHI; she is an alumni of CFHI Global Health Education Programs' Rural/Urban Himalayan Rotation. Looking forward to her new leadership role, Dr. Jacquet reacts, "it's wonderful to give back to CFHI for the seeds of global health engagement their program planted in me years ago. As Medical Director, I look forward to working with CFHI's unique approach providing safe and sustainable global health learning experiences that prioritize the needs of local communities."
Currently, Dr. Jacquet is an Assistant Professor of Emergency Medicine at the Boston University School of Medicine and an Attending Physician in the Emergency Department at Boston Medical Center. She received her MD from the University of Vermont and also holds a Master of in Public Health (MPH) from Johns Hopkins Bloomberg School of Public Health. Dr. Jacquet completed her Residency in Emergency Medicine at Denver Health and her Fellowship in International Emergency Medicine and Public Health at Johns Hopkins.
Dr. Jacquet will assist with curriculum development, pre-departure training and research, and will collaborate with CFHI's Medical Directors in international communities to build solidarity, reciprocity, and local capacity-building.
Dr. Jacquet's background includes extensive work in medical education, strengthening emergency care in resource-limited settings, and global health research. Most recently, Dr. Jacquet has focused her time on founding and serving as Course Director for the newly released Practitioner's Guide to Global Health, a series of open-access, interactive courses available at edX.org.
###
Founded in 1992, CFHI (http://www.cfhi.org) is a non-governmental organization (NGO) operating at the grassroots level to provide transformative global health education experiences and community empowerment in underserved communities around the world. CFHI offers 30+ Global Health Education Programs designed to broaden students' perspectives about global health - as well as a variety of community health initiatives and projects - in developing countries including Bolivia, Ecuador, India, Argentina, Mexico, Uganda, South Africa, Ghana, Tanzania and the Philippines. More than 8,000 students have participated in CFHI programs to date. CFHI has been granted Special Consultative Status with the Economic and Social Council of the United Nations (ECOSOC).
Share: