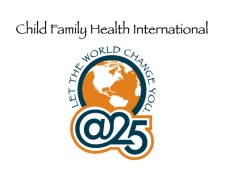 Respected UCSF lecturer, Dr. Thomas Hall, has partnered with Bay Area non-profit Child Family Health International to deliver a new scholarship for students dedicated to Global Health understanding and advocacy.
San Francisco, CA, November 21, 2016 (Newswire.com) - Child Family Health International, a Bay Area NGO in special consultative status with the UN ECOSOC, has delivered ethical global health programming to students for over two decades. As CFHI's 25th anniversary approaches in 2017, the organization has announced a new scholarship in partnership with respected leader in Global Health, Dr. Thomas Hall.
Dr. Hall has spent his life working to improve the health of low-resource countries. Over the past 60 years, Hall has both provided medical care to these areas and has helped strengthen their health systems, address population control, and apply best practices from around the world.  Dr. Hall has had many roles and positions, through them all, he has held steadfast to a commitment to mentor young people, as well as amplify the voice of students in global health circles.
Dr. Hall explains, "Many people in resource-rich areas think they know all they need to know and resist considering or adopting practices used in other countries…but we can learn as much from them as much as they can learn from us.  It is important that future leaders in global health understand this important truth, that is why I sponsored the creation of this scholarship."
The award will give two students $1500 to attend a global health program offered by CFHI in order to establish and recognize a rising leader in global health who is dedicated to health equity, recognizes the power of education and capacity building, and is bold in the desire to challenge the status quo.
Executive Director of CFHI, Dr. Jessica Evert states, "It's an honor to receive the support of such a great person and professional.  Dr. Hall has been a personal mentor and is a big reason why CFHI and I are who we are today.  The scholarship will enable us to expand our opportunities for students of global health in the areas of leadership development, global partnership skills and advocacy."
The scholarship is now open for applications at this link.  The deadline to apply is February 10, 2017.  Learn more https://www.cfhi.org/cfhi-thomas-hall-scholars-program
About Child Family Health International
Child Family Health International (CFHI) provides community-based Global Health Education Programs for students and institutions. Our unique model fosters reciprocal partnerships and empowerment in local communities, transforming perspectives about self, healing and global citizenship.
CFHI is an NGO in Special Consultative Status with the ECOSOC of the United Nations.
Source: Child Family Health International
Share: